News and version history
KVS means 10 years of non-stop development and improvement. Even though the product became popular and stable pretty fast, we never stopped perfecting it. Most our customers own top level sites.
Over
5000 video web sites

use KVS

the industry-leading CMS for video web sites.

Non-stop development since 2006 year.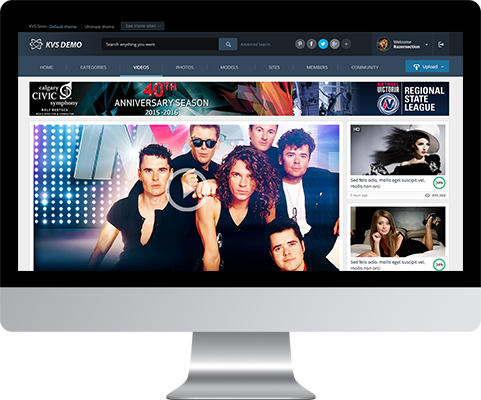 03 March, 2009
After feedback from our potential and existing customers we found that full community features are not required for everybody, but people only need some part of community functionality. Based on that we divided KVS into several packages with different prices, so that give you flexibility to choose the package with meets your requirements.
more

The new professional tube-software has been released
01 February, 2009
Many of you have spent months waiting for truly feature-packed, reliable, easy-to-use and fast-working backend software to power your tube sites with. The moment has come. Having spent over a year building the product and testing it, Kernel Team is happy to officially release Kernel Video Sharing.
more