Simple lightweight theme for basic tube sites and CJ tubes. Supports 4 skins and 10 languages. Supports modern AJAX pagination and sorting in lists, which can be switched off optionally. Fully adopted for good SEO coverage.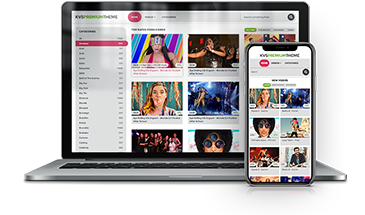 Key features:
Fully responsive.
AJAX pagination (can be switched between pages and load more button) and sorting.
AJAX retains URL structure by replacing URLs on-the-fly, all AJAX pages can be bookmarked and can be accessed via direct URLs.
AJAX can be easily switched off in theme settings.
Supports 4 styles: Dark-orange, Dark-yellow, Light-blue, Light-pink.
Supports 10 languages: English, German, French, Italian, Spanish, Portuguese, Russian, Chinese, Japanese, Turkish.
Categories sidebar on index and video lists.
Video lists: sorting, filtering by category, filtering by tag, search.
Video view page: rating, flagging, comments.
Memberzone: not supported in basic themes.
Other: DMCA, Terms, 2257, RSS, google sitemap.